When I was just beginning to homeschool my first child, and that was shortly after his birth. a older women in the faith told me about just what that was supposed to look like and be like that inspired me all of these years.
Today I want to pass on that nugget of knowledge to you that are thinking about homeschooling and those that have been homeschooling for years. Satan would love for you to buy in to the idea that there is no way that you could possible provide for your children a suitable education. The world's philosophy is that everyone should have the same opportunities and the same options in their schooling. This is NOT God's philosophy.
The bible teaches that parents are to bring up their children and that everyone has different gifts and that not everyone can be called to the same thing.
If we didn't have some that were manual workers then the scientist and presidents would have no one to build their roads or cook their meals or make their beds, you get the idea. Everyone has worth to God in whatever occupation that they serve in.
God has given mothers and fathers a responsibility to raise their children for the Lord. He will provide for you what ever you need to bring up your children the way he wants them to be raised. There will be somethings that you are not good at but then you don't need to be. Then there will be other interests that God calls you to learn and teach to your children. Sometimes, God will provide a way for your children to learn or experience a certain activity that you hadn't thought of like a internet class or a friend who wants to teach them.
Don't buy into the propaganda that there is no way for you to provide all of the equipment or all of the books or knowledge because God already has that under control. That is his area of concern. The impossible will be made possible through Christ! What your child needs is what you can give them. Use the gifts and talents that are specific to you. Do what you enjoy. If its growing plants, crochet, baking or crafting. If its reading or writing, experimenting or building; do what God has put in to your heart to do. Teach those things to your children when you do them. Let them be your helpers as little ones as older ones give them your tools and let them try it for them selves with your supervision.
For all of the other things that you have on your heart that you can not provide right now just pray about them and wait on the Lord.
When someone tells you that they could never do what you are doing as a homeschooling parent look at them and agree and then say no but God has made you unique and you could do it another way and have great results as well!
We are all called to put the same principles and the same gospel into our children but that does not produce adults with the same callings in life. Enjoy being who you are. God made you to be just the right parent to teach your child. He brought you together from birth or even if you have adopted he put you together. God does this with purpose he makes no mistakes. Quit trying to fit into the mold that others have for you to follow and follow the path that God has for you to follow. Only listen to counsel that lines up with scripture.
Proverbs 22:6
6 Train up a child in the way he should go: and when he is old, he will not depart from it.
Have you ever ran into this train of thought? Has this mindset ever slowed down your homeschooling efforts? Please join in on the conversation so we can learn from each other and be encouraged in the Lord.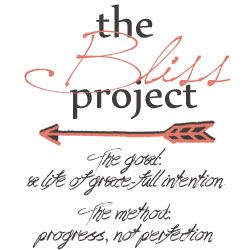 Herb First Aid with 7Song