This year for Zena's birthday she asked for a doll house. We had collected some cereal boxes so I thought that we could make her a cereal box doll house. Its still a work in progress but I thought I would let you take a peek. Big sister Zoi is going to make her some plates and things for the dollhouse next.
Supplies:
Cereal Boxes
Scissors
duct tape
hot glue
fabric (discarded clothes and upholstery fabric)
If you want it to close up hole punch and ribbon
toys
imagination
siding was old puzzle pieces
I even cut a slit between her hands so a dish could fit there
Instructions:
Cut on fold lines of the cereal box tape in floors and hot glue for good measure. Install extra layers for walls and floors to become stiff and durable. Cut out different objects like a stove or sink or table and glue to the wall. Make little braces for anything that you want to hold up out of a small line of cardboard cereal box and glue it in under those things like legs etc. Glue in the fabric that you want for the walls and the floor as well. Cut out the windows in the bottom because you need lots of light. Add more material for curtains etc. Cut out a cardboard person if you like and a stand for the person. Cut out dishes and silverware and even combs and brushes. If you want to get fancy you can I made a loft bed and stairs too. Obviously, mine is not very elaborate but yours can get as elaborate as you would like. Oura is still a work in progress its really fun to work with. Please send me pictures of what you make.
Have you ever made anything like this?
To read more about
Zena's Birthday
I wrote the exciting story of her birth in a strange place in last year's post.
We shared this blog at: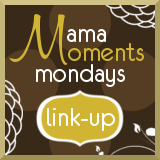 Speed Sleep
Carschooling: Over 350 Entertaining Games & Activities to Turn Travel Time into Learning Time - For Kids Ages 4 to 17
Green Crafts